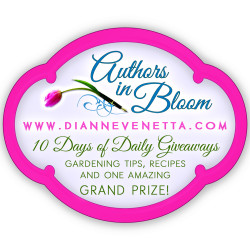 Thanks everyone for joining us today. I wanted to share a little tip I use in my garden. I love flowers in all shapes and sizes, but particularly roses and daisies. I live near the woods so we tend to have visitors come visit my flowers and eat half of them. So, I started putting out mothballs at the edges of the flower beds and no further problems.
What tips do you have for me?  Comment on the end of this post with your favorite gardening tip and be entered to win a 10$ Amazon gift card. I would also love it if you checked out my books at Amazon Colleen and give me a follow!
Annd I just have to share my new release coming out next month.  2.99 to buy or FREE on kindle unlimited   Whole Again pre-order
Plus, make sure to check out the rest of the hop below.
http://www.linkytools.com/basic_linky_include.aspx?id=276327